Almost 20 years ago I earned a B.A. in print journalism from Chapman University and in the process worked for several news outlets, freelancing and honing a writing craft I thought would become a lifelong profession. I was journalism student of the year when I graduated and had departmental honors. That was 1997.
By 1999 I no longer worked in the field and was headed to Fuller Theological Seminary which led to a five-year stint in full-time Christian church work. As far as my faith is concerned, ain't nothin' changed but the time but I ain't working for a church anymore either. So my Lakeside Fantastic Voyage landed me in secondary education as an an English teacher working on a Ph.D. in Leadership Studies. And yesterday my pilgrimage circled back around to the seminal roots of journalism.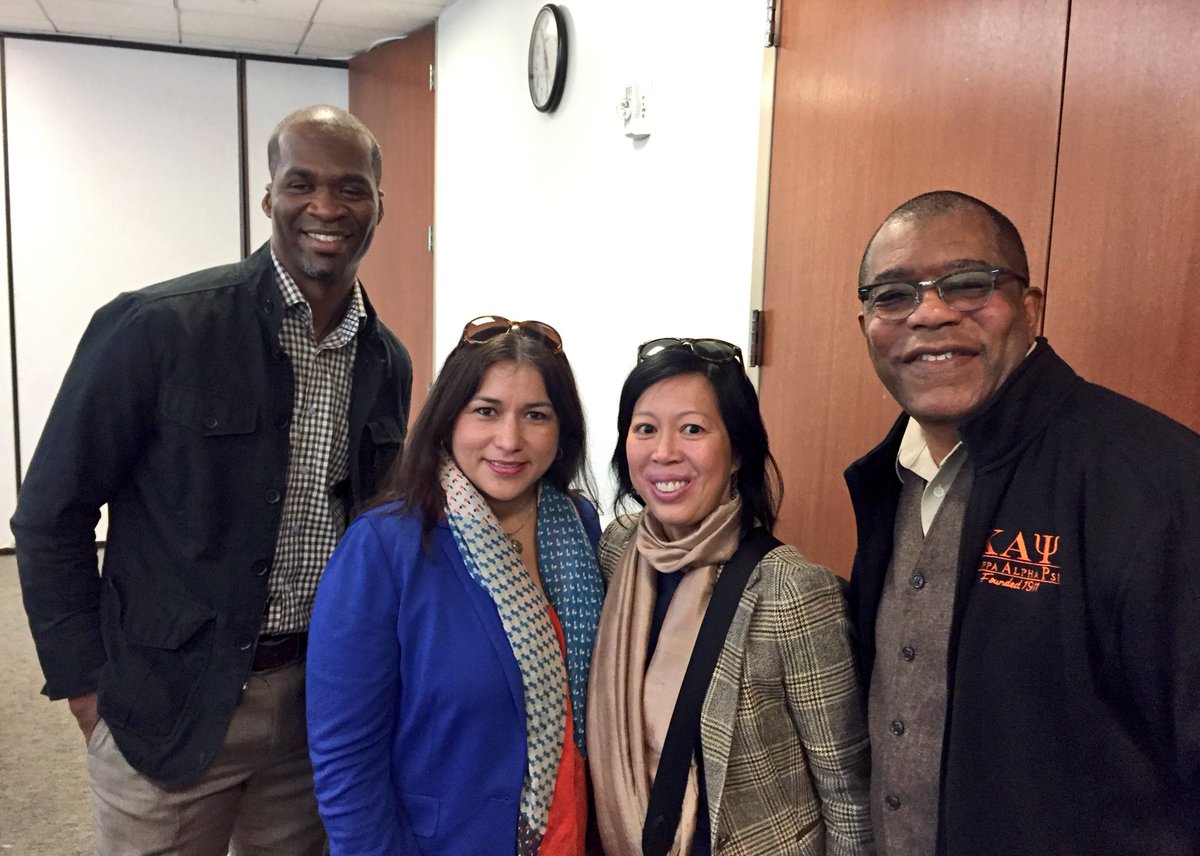 I was invited to participate in Chapman University's 3rd annual Excellence in Journalism conference as a panelist addressing the topic of Race & Society. I haven't published anything in a newspaper since the Clinton administration and I'm sure I was the only non-journalist droppin' knowledge yesterday. But just because you've never worked in politics, so-to-speak, doesn't mean you can't be…uh hold that thought.
I didn't belong, but here's why I actually did and you might find this is true for you as well. When you're invited to a party where everyone speaks a language you don't, knows intricate details you've forgotten or offers and expertise you "almost" had, consider three questions:
Why were you invited in the first place? (In my case, my career has required many of the same skills used by journalist daily and I have mastered a core skill set that offers journalism students key considerations.)
What's the connection between your expertise and the focus of the seminar, workshop or speaking engagement? (Empathic listening skill development, critical thinking and scholarly approaches to research were my contribution
How can you expand your network through an experience of "not belonging"?(Simply engaging and speaking with energy as someone who felt he had something to alter allowed me to initiate dialogue with the audience and the other panel participants.)
Because I could answer these questions, the journalism conference became electric and felt native. It was a catalyst for career growth and a reminder that not all industry professionals are smug. In fact, everyone I interacted with were both gracious and accomplished in their respective journalistic fields. We consisted of a documentarian, a television reporter for a major network, a free-lance veteran, an LA Times writer and a political writer for an up-and-coming political news source.
Thinking you don't belong is natural; letting it deter you is something you have the power to alter. Be afraid and show up anyway. The benefits will enlarge you and those who hear you.